New Construction
Remodel
HYDRONIC & HVAC
MEDICAL GAS
DESIGN/BUILD
We Protect
Your Reputation

Like It's Our Own
In the building trades, you're only as good as your last project. As a general contractor, your professional reputation relies on the quality of not only your own work, but the work of your subs. You can trust Montana City Plumbing & Heating to protect and build your reputation the same way we protect our own: with quality workmanship, a dedication to integrity, and by using the best quality materials that fit the capacity, local building code, and budgetary requirements of the job at hand.
New construction plumbing involve the installation of the entire network of pipes, drains, and vents responsible for carrying water safely into and out of a commercial building. This includes everything from underground water lines to drain-waste-vent (DWV) systems, multi-use bathrooms, commercial plumbing fixtures, and more. The integrity of a building's plumbing is only as good as the knowledge and skills of the plumber who installs it. Extensive knowledge of plumbing codes and standards is required for the safe installation of new construction commercial plumbing systems—including ADA standards for commercial bathrooms. That's why it is important to hire professional, certified plumbers with a reputation for high-quality work.
Our highly sought after commercial new construction plumbing and heating services are conducted using only the best and most experienced team. We never cut corners. As licensed journeyman plumbers, we are committed to following industry standards and best practices, using state-of-the-art plumbing tools and techniques. Montana City Plumbing & Heating's professional plumbing team has experience working alongside various contractors to ensure your new construction job goes off without a hitch.
Our technicians are experts in all areas of commercial plumbing including:
Underground plumbing
Rough in plumbing
Parking lot, sewer, and grease
Medical gas piping installation
Commercial fixture installation
Commercial water heaters
Montana City Plumbing works with a wide range of commercial projects, including:
Condos and apartment complexes
Restaurants
Breweries
Hotels
Schools
Office buildings
Retail and grocery stores
Medical offices and hospitals
Remodeling projects can be stressful and complicated, especially on commercial buildings. As businesses develop, grow, and change there may be several major changes needed. From remodeling to maintain a modern look and presence to replacing older and less efficient appliances, there can be a lot of moving parts. The key to successfully completing a commercial plumbing remodel is having a dependable plumbing company on your side.
Montana City Plumbing & Heating offers comprehensive plumbing remodel services from start to finish. From adhering to constantly changing regulations and codes, having knowledge of the newest appliances and fixtures on the market, and being able to complete projects on time and with minimal disruptions to business operations, we have the knowledge, experience, and drive you need to complete your project. Take the pain out of remodeling and let us take care of your project for you.
Remodeling a commercial space can involve the replacement of anything from faucets to ice machines. Kitchens, bathrooms, and laundry areas can all be given an impressive makeover with the addition or replacement of water-usage equipment. Replacing your sink basins, tubs, washing machines and other appliances and fixtures will increase your building's value and aesthetic appeal. You can attract new clients and impress current customers by changing some minor items in your building with a little help from Montana City Plumbing & Heating.
Whether you already have an idea of what renovations you would like to see for your business or you need our assistance with designs, Montana City Plumbing & Heating can help. Our experienced and talented team has worked alongside numerous businesses in a wide range of industries with plumbing remodeling projects. We are here to guide you through the entire process from helping walk you through the planning phase, listening to your ideas and needs, and recommending creative solutions to make your vision a reality.
When it comes to commercial remodeling, we understand how big a deal it is to spend time and money upgrading your building or property. Know that we take your trust in us very seriously. Our team will work quickly and efficiently to minimize downtime for you, your employees, and your customers so that you can back to business as soon as possible!
Commercial Comfort
Experts
From scorching summers to sub-zero winters, Montana experiences a full range of weather. But regardless of what is going on outside, you shouldn't have to worry about staying comfortable in your home or at work. At Montana City Plumbing & Heating, we specialize in the design and installation of heating, air-conditioning, and ventilation for all types of HVAC and Hydronic systems to ensure that you keep your business comfortable and efficient year round.
Because every facility need is unique, every commercial heating and cooling system installation requires its own unique design, installation, and service considerations. This is where our innovation and experience, combined with technical expertise, makes Montana City Plumbing & Heating the best partner for your commercial project. Our experts will work with you the whole way through – from finding the perfect system for your business to installation and service.
HVAC Systems
For, installation, integration, retrofitting, and maintenance management for furnaces and air conditioners, Montana City Plumbing & Heating is your full-service HVAC company. Contact us today for straightforward solutions tailored to resolve even the toughest projects.
Hydronic Heating
Hydronic heating, also known as radiant heating, has become a popular source of heat for businesses that are interested in reducing their costs and carbon footprint. The traditional type of heating equipment distributes warm air to the different rooms in your commercial building. Hydronic heating, on the other hand, works by running hot water through the pipes underneath your floor, radiators, and baseboard heaters. At Montana City Plumbing & Heating, we offer comprehensive commercial hydronic heating services. Whether you need a hydronic heating system designed, installed, or replaced, the team at Montana City Plumbing & Heating can help.
Benefits of Hydronic Heating System
Provides more even heating
Have more control over heat in your commercial property
Produces less noise when heating a space
Improves energy efficiency
Patient Safety

is Our Priority!
Hospitals, nursing homes and other medical facilities depend on the clean, reliable, and safe installation of medical gas piping. Unlike many other plumbing companies, Montana City Plumbing and Heating offers commercial medical plumbing contractors that have the knowledge and experience you need for specialized gas piping systems.
System Design
At Montana City Plumbing & Heating, our certified plumbers work closely with the design team during the planning phase to ensure that piping, storage, delivery and waste systems are properly integrated into the building design. The plumbing team takes into account the client's budget, engineering parameters, and architectural components in designing the system. Storage areas for specialized gases, the routing of each gas from storage facilities to use areas, and gas recovery systems are all components we plan for in the overall system design.
Expert Installation and Safety
Patient safety depends on reliable, expertly installed medical gas piping facilities with built-in safety features. Because oxygen is highly combustible, the entire system must ensure safe operation including storage facilities, piping and delivery or use areas. Specialized tubing is required to maintain appropriate pressure to avoid combustion.
The interiors of pipes must be cleaned of certain materials such as oil or grease. Brazing is completed in a manner that prevents formation of scale. An appropriate flux is used to join dissimilar materials so that joints are well-sealed and no materials are left inside the pipes.
A safely installed system includes alarms and monitoring systems to ensure consistent pressure and indicate when storage tanks are low. The entire system, including each joint, is checked after installation to ensure that gas flow and pressure are consistent and unimpeded.
Maintenance of Medical Gas Systems
We are an experienced, certified medical plumbing contractor, licensed to provide maintenance and repair support to existing systems. Patient safety is of the highest concern to medical facilities, and the technicians at Montana City Plumbing & Heating are qualified to rectify problems to meet this need.
If you need a medical gas system designed and installed by professional plumbers, call the experts at Montana City Plumbing & Heating today. We are up-to-date on the latest gas delivery systems and technology and can have your clinic or professional medical offices hooked up with medical gas in no time.
Medical Gas Services
Design of Medical Gas Systems
Compressor and Vacuum Change Outs
Manifold Installations
New Medical Gas Installations
Repair of Existing Medical Gas Installations
Hyperbaric Chamber Installations
Alarm Installations
Outlet Installation
24 Hour Emergency Service
Repair of Existing Piping System
Piping Evaluations
Customized Solutions for
Your Needs
When you're in need of design-build services, you need someone who can help you every step of the way. Montana City Plumbing & Heating is experienced in every dimension of mechanical contracting; we can help you design your next commercial project from inception to installation.
As a full service design-build mechanical contractor, we provides clients with cost effective solutions geared to meet customer requirements and budget constraints.  Our project specific designs are coordinated with architects and other members of the design team from project conception to building occupancy.  Building type, occupancy type, and facility use are some of the factors incorporated into our designs.
Advantages of the design-build approach include the development of accurate budgets to assist owners in planning and financing, accurate definition of equipment weights and electrical requirements, coordination of service access, and regular updates to all members of the design team with complete and accurate information as the design progresses. These actions are all focused on providing the most seamless design and construction processes possible. Another major advantage of selecting Montana City Plumbing & Heating for a design-build project is that we have sole responsibility for the design, installation, and proper function of mechanical systems that meet customer requirements.
Each year our commercial plumbing department completes several design-build projects. The design-build plumbing process usually eliminates a step in the normal construction schedule. It eliminates the need for engineers to design most of the mechanical and specialty trades. The subcontractors become responsible for their work and utilize schematic drawings and design criteria to bid and create drawings for construction. Design-build is a great way to reduce overall project costs and duration as opposed to the traditional design-bid-build process.
Using Montana City Plumbing & Heating means having a single source team that can orchestrate the design that will optimize your objectives and knowledge that you can rely on to complete your design/build project on time, on-spec, and on budget.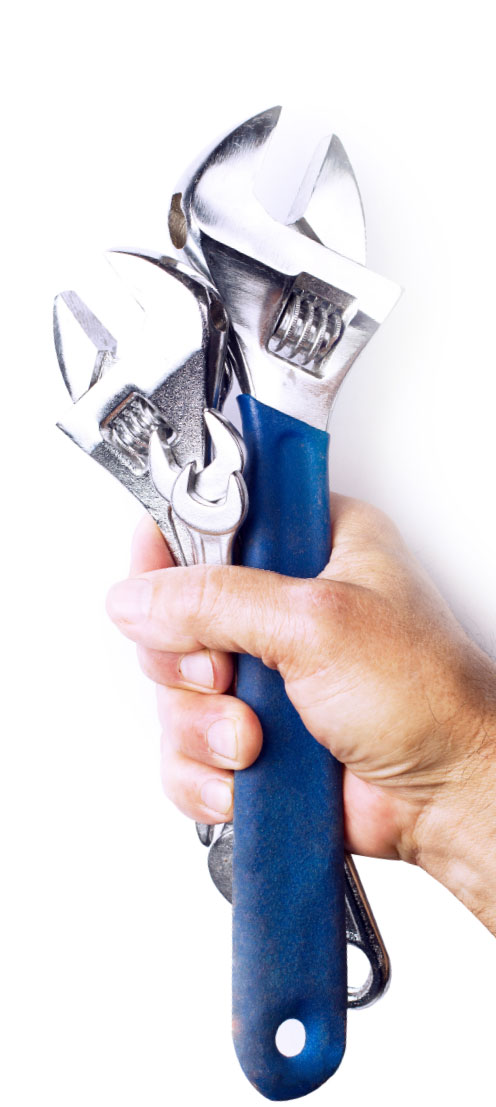 What Our Clients are Saying
The folks at Montana City Plumbing and Heating are taking care of all our needs for a custom home we are building. We're still a few weeks away from moving in but everything to date looks great. We have been fortunate to see all the work from day one. You can definitely see the professionalism and pride in the work they do.